A while ago I read somewhere about using an Amazon Kindle to hold speaker's notes. Some good arguments were made:
it's portable,
it has a very long battery life,
it can be read under different lighting conditions
it's easy to email a PDF to it
They're quite convincing arguments. But does it really work in practice? I was curious, so I thought I'd give it a go.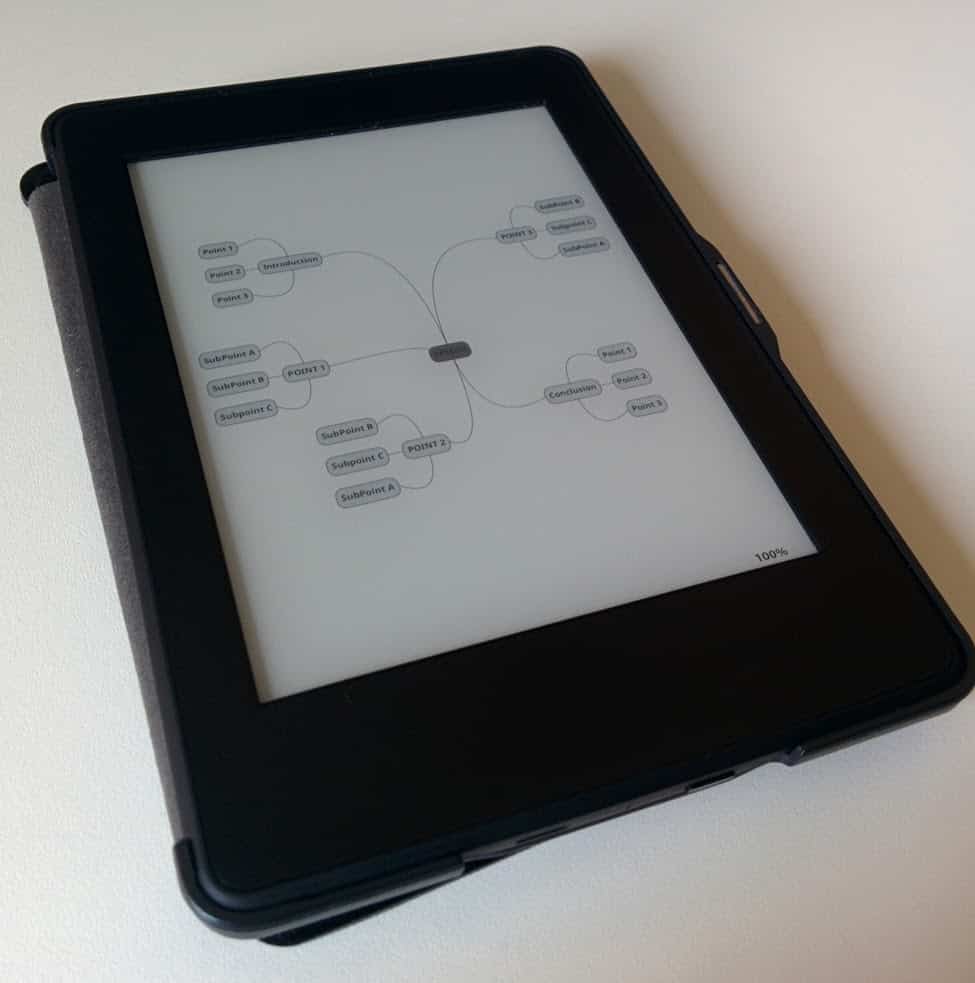 Using a .txt file
First I tried uploading a .txt file. This isn't a great experience – there's no formatting, so you end up with a lot of text that is very hard to read, with no spacing or paragraphs.  It's very easy to lose your place, and would only be useful if you intend to read out a speech word for word. If that's your intention, why not spare everyone the experience and just email it to your audience instead 😉
Using a .pdf file
This is better, this time you get formatting, but it due to the small screen size, you can't fit much on there. The suggestion was to use each page as the equivalent of an index card and just put short prompts on there. I feel this still doesn't work well because:
When you hand write a cue card, the act of writing it helps you to remember it. You don't get that with an electronic document
If you're using it as a substitute for cue cards, you have no sense of where you are in the 'stack'. It's easy to get lost if you choose to skip material, creating awkwardness while you try to figure it out.
For it to work well, you need to put your Kindle into Landscape mode. Chances are, you'll forget until you're standing in front of an audience, at which point you can either

a) not be able to read your notes because they'll be too small
b) rudely keep your audience waiting for two minutes while you try to figure out where the setting is in the menu.
Using a .pdf of a MindMap
This is the only way this could ever really work for me, and it was still rubbish on the Kindle. The screen is only 6 inches, which is too small, especially when you're trying to be discreet and either hold it at arms length or placed on a podium
Conclusion
Don't do it!  Could it work on a larger device though?  Yes, I think it could. Products like Sony's DPTS1 could work, or the similarly sized ONYX BOOX MAX CARTA 13.3 Inch or Onyx BOOX N96ML 9.7 Inch.  Is it worth purchasing one especially for speaking notes? Personally, I think not.